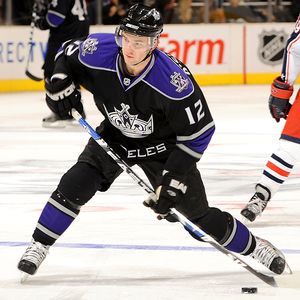 A CBJ dream was crushed yesterday when it was announced that Antoinne Vermette was re-signed by the Ottawa Sentaors - a deal the Sens absolutely stole if you ask me.
As the great Mick Jagger once said "You can't always get what you want".
Hey who says we are only allowed to have one dream right? One ends and more begin. So who is next up on our wishlists?
We all pretty much know Howson is done but speculating is what fans do in the offseason so why stop now?
Some names to consider:
Mike Knuble
The 36 year old winger is speculated to be on the block as Philly looks to get under the cap. He's got one year left on his deal and is still effective - especially on the PP.
Mark Parrish
The 31 year old right wing was bought out by the Wild and is a UFA. He's struggled the past couple of years and is said to have lost a step.
Glen Murray
The 35 year old right wing was bought out by the Bruins and like Parrish is a UFA. Murray has struggled to stay healthy and his skills are diminishing.
Patrick O'Sullivan
A 23 year old restricted free agent center of the LA Kings. O'Sullivan had his best year last season notching 22g for 53 points and should only get better. The Vermette signing certainly did not help his cause.
Jarret Stoll
Ths 26 year old center is also a restricted free agent of the Kings. He was acquired in the Visnovsky deal this summer. After putting up a 68 point season 3 years ago Stoll has struggled a bit only scoring 36 and 39 the past 2 years. He's also battled concussion issues.
Mathew Lombardi
The 26 year old speedy center is signed for two more years in Calgary at a nice price. With the Flames being over (or close to it) the cap many teams would be interested in obtaining his services.
Michael Nylander
The 35 year old center is a dynamic player that is signed for 3 more years at 5.5 per. Nylander has the skill to make players better around him but that price tag on his contract and recent injury history could scare a lot teams away. The Washington "over the" Caps need to shed some salary so he's probably available.
The most attractive name to me is O'Sullivan but with LA being so far below the cap they'll get both he and Stoll re-signed. Then the are the aging wingers in Knuble/Parrish/Murray to consider and also some potential salary dumps like a Nylander. Lombardi is a guy I don't anticipate Calgary moving unless he's their only option to get under the cap limit.
Please feel free to comment on any others that may interest you out there.
Skraut also pointed out
this great read
from RJ Umberger's home town paper. Some good quotes like this one:
"Columbus has done a great job in the offseason. I'm excited to be a part of the team. It's a welcoming feeling to know that the team wanted me that bad that they gave up some valuable draft picks. To know how excited the fans are for me to come here makes the move that much easier."

Our old buddy Doug MacLean
has found himself a new gig. According to
KuklasKorner
MacLean will co-host a radio show on Toronto Fan590 with broadcaster Doug Armstrong. The show kicks off Aug 18th.

If anyone was wondering what MacLean thought of Howson dumping two of his draft picks and blowing up his roster we should find out pretty quickly. Expect plenty of pot shots at Columbus from the former GM/President/Coach/Used Car Salesmen/etc/etc.

Got to hand it to the guy as just when you think he's done he digs up something new. It will be interesting to see how long he last in the radio broadcast booth.

Word has it that he's also doing some stuff with Sportsnet.

-LTL